Wills and Estate Planning
Making a Will is one of the most important things you will ever have to do
Whilst making a Will is something we should all do, many put it off to another day, after all, death it's not something we particularly want to think about.
However, if you want your wishes to be followed upon death, then a Will is the only way to guarantee this.
If you haven't already made a Will – then you are not alone
No matter your age or circumstance, it is vital that you make a Will to ensure clarity about what you want to happen to your estate after your death and who will benefit.
How do you compare to others in your age bracket?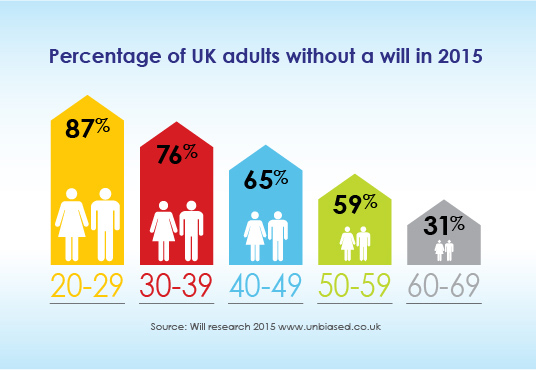 How do you compare to others in your region?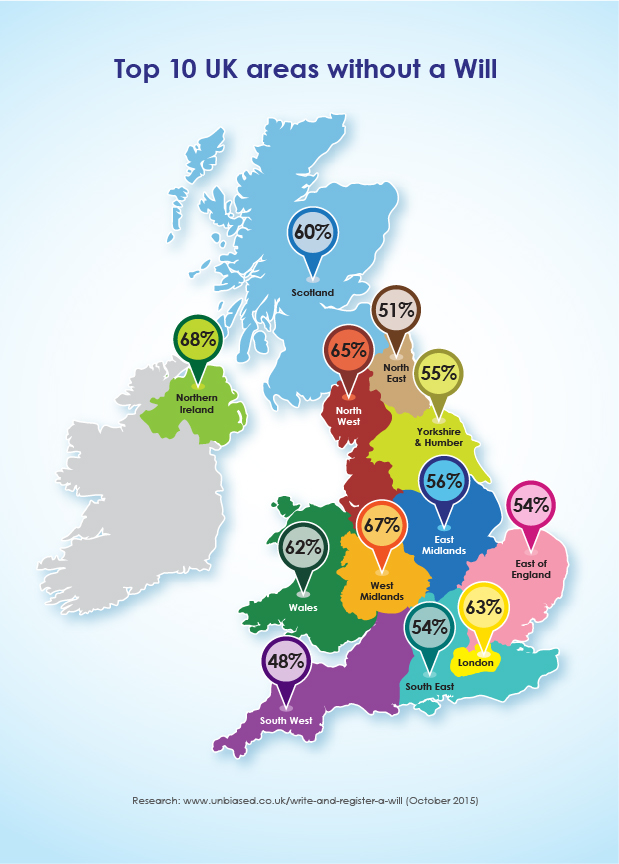 How much are you worth?
Take in to consideration your house, possessions, savings, investments, your business – everything you own.
Surely you would want to ensure that your 'estate' (everything in the list above) goes to those you want/your loved ones? If you don't have a Will then you risk your estate going to the taxman or those you would prefer not to inherit.
Estate Planning puts you in control, minimises your estate's exposure to several threats, preserves your assets and gives you peace of mind.